Contact lenses are a comfortable, effective treatment for a variety of vision problems. At Total Vision in Tierrasanta, you can consult with your eye doctor about the best treatments for your vision problems and easily reorder your favorite contact lenses whenever you need to.
Your Contact Lens Fitting
Most people who wear contact lenses have refractive errors, which are caused by variations in the shape of the eye or cornea. During your fitting, your eye doctor will perform a comprehensive eye exam to correctly diagnose your vision problems and inform your treatment plan.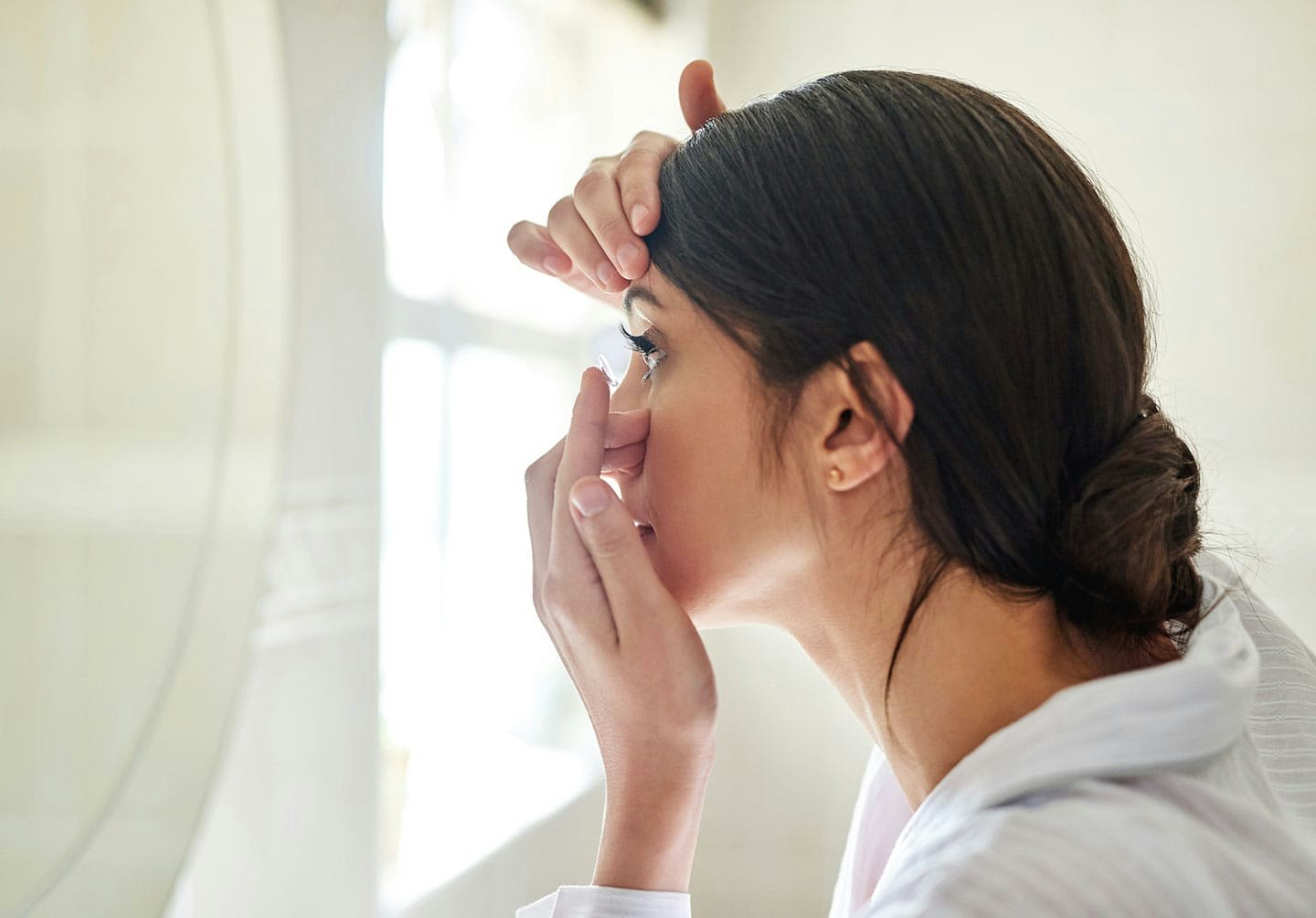 Common Vision Problems Include:
Myopia, or nearsightedness, when the faraway field of vision is blurry.
Hyperopia, or farsightedness, when the near field of vision is blurry.
Astigmatism, which causes generally blurred vision.
Presbyopia, an age related condition which causes farsightedness.
Depending on your diagnosis, the strength of your contact lens prescription, and your preferences, your optometrist will recommend different contact lens types.
Soft Contact Lenses
Ideal for treating most vision problems, soft contact lenses are made of flexible plastics that allow for immediate all day comfort. Available in daily disposable or long-wearing types, your eye doctor will discuss the safest disposal schedule for your brand choice.
Rigid Contact Lenses
Bearing little resemblance to the uncomfortable "hard" contact lenses of the past, rigid gas permeable contact lenses can be more durable than soft contact lenses, but require a period of adjustment before they feel comfortable to wear. For some patients, they can provide even crisper vision correction than other contact lens types.
Toric Contact Lenses
Not long ago, a diagnosis of astigmatism meant glasses for life - but now toric contact lenses allow those with astigmatism much more choice. Toric contact lenses require special measurements and fitting due to their unique shape, which your eye doctor can take care of during your contact lens fitting appointment.
Multifocal Contact Lenses
Ideal for treating mild to moderate presbyopia, multifocal contact lenses afford sufferers of age related vision problems with more treatment choices. Available in both soft and rigid, multifocal contact lenses may require an adjustment period before they are fully comfortable and effective for you, but many patients find the results well worth it.
Once you and your eye doctor have selected a contact lens type, they will show you how to properly insert and remove your contacts. You will also learn how to clean and care for your contact lenses in order to best protect your eye health.
The Contact Lenses You Need
At Total Vision, we stock soft, rigid, toric, multifocal, or even fashion color lenses in order to conveniently meet your needs. With a variety of best selling brands to choose from, we ensure that your contact lenses are easy to try out and reorder whenever you need them. It is our mission to give you the best experience.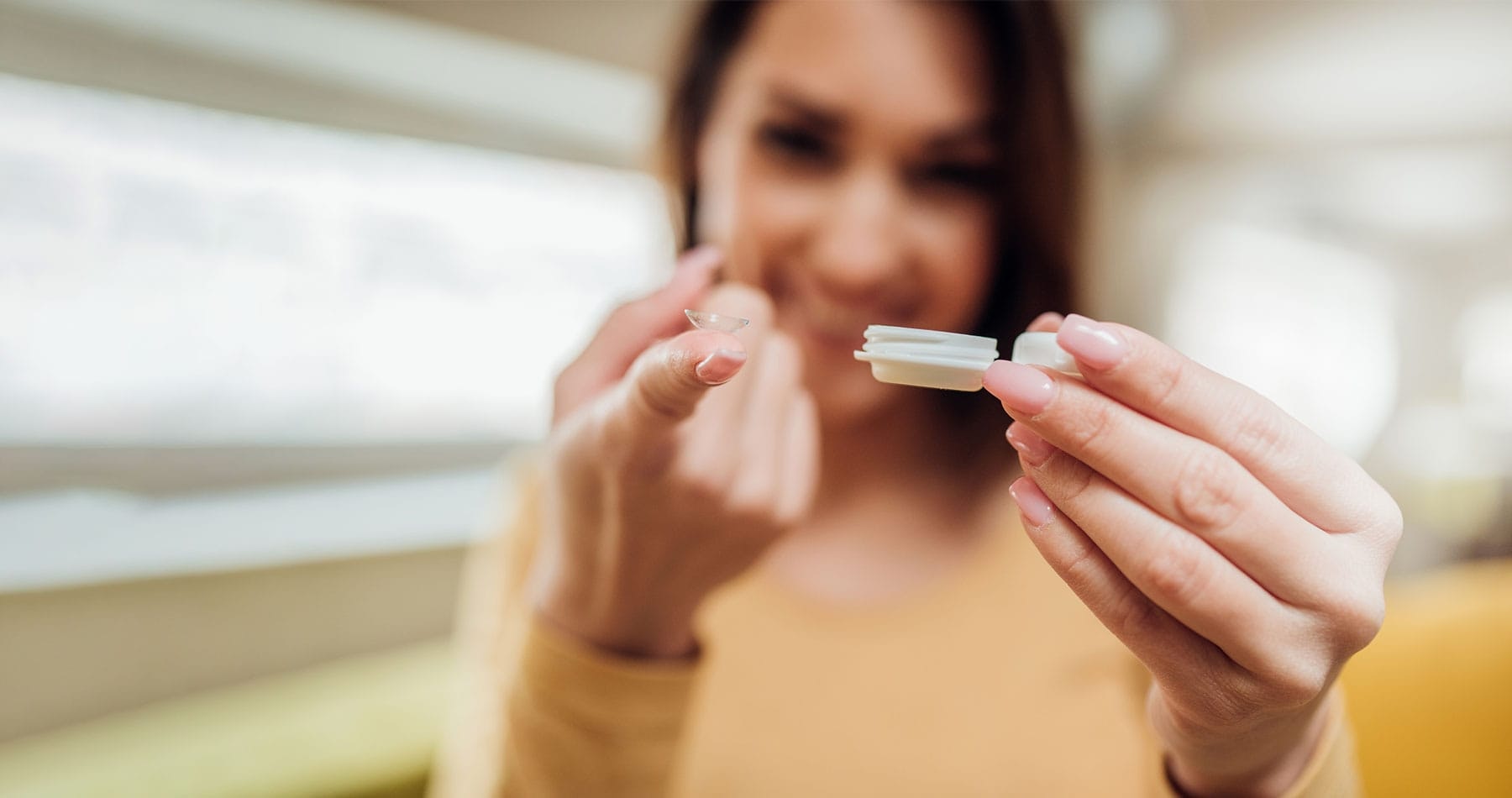 The Treatment You Deserve
As your comprehensive eye care center in Tierrasanta, the optometrists and staff at Total Vision always hold your total eye health as their priority. Whether you have been wearing contact lenses for years or you are looking to make the switch, your capable and friendly eye doctor at Total Vision can match you with comfortable, effective contact lenses that fit your needs.