Your eye exam accomplishes a lot more than just determining your glasses and/or contact lens prescription - though, of course, you will receive a precise prescription from your Total Vision Solana Beach exam! Your annual eye exam is also one of the best ways to preserve and protect your eye health. With early diagnosis using the latest technology, your eye doctor can diagnose and treat any eye conditions and diseases as soon as possible, helping you to better maintain your sight and eye health throughout your life. Here at Total Vision, our mission is to give you the best results.
What To Expect From Your Eye Exam
Exemplary eye care for the whole family
Your eye exam should last about an hour and will be painless. Your Total Vision Solana Beach optometrist will conduct a thorough medical history, perform a series of vision and visual acuity tests, examine the inner structures of your eye, and conduct multiple screenings to evaluate your eye health. Should your eye doctor discover any issues, they will perform additional screenings and evaluations to determine the appropriate treatment.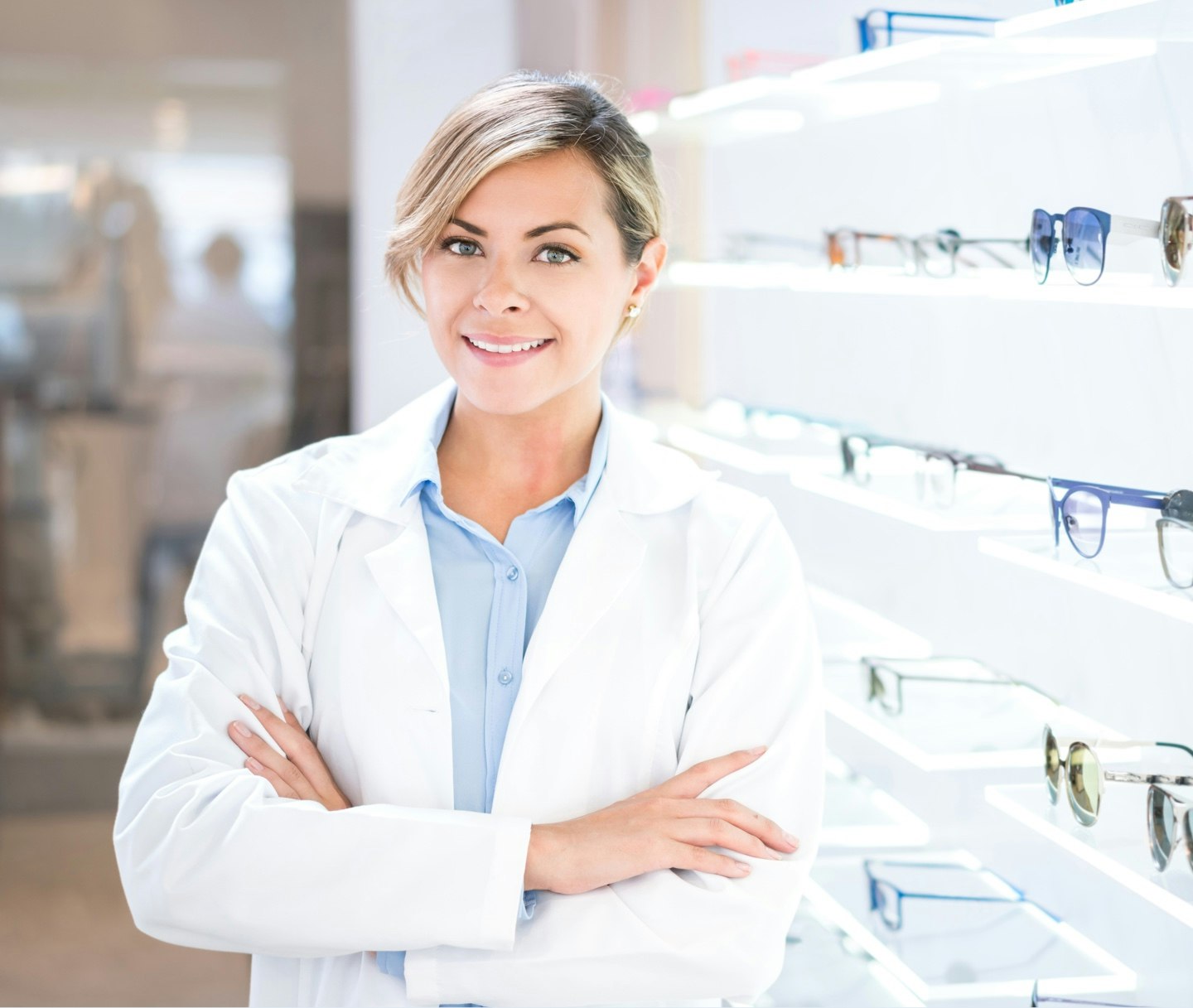 Vision Tests
Your vision tests help your eye doctor determine whether you require glasses and/or contact lenses and, if so, which prescription you will need. In addition to measuring your ability to focus on items in the near and far field of vision, your eye doctor will conduct tests to measure your peripheral vision. This can help diagnose certain eye conditions along with getting a better picture of your overall visual acuity.
The Right Prescription
Glasses or contact lenses are an easy and convenient way to correct common "refractive errors," such as nearsightedness, farsightedness, astigmatism, and presbyopia (blurred vision due to age). For clearer, crisper vision, get the most out of your contact lenses and glasses with regular eye exams to keep your prescription up to date.
Examining the Eye
Your optometrist will use several methods to examine the inner structures and back of the eye, an important part of your eye exam at Total Vision Solana Beach. The slit lamp examination and direct or indirect retinal examination both use light and reflection to allow your optometrist to painlessly examine your inner eye and retina.
Essential Screenings
The familiar "puff of air" glaucoma test, screenings for brain tumors, evaluating your risk for common eye diseases, and more are a part of your comprehensive eye exam at Total Vision Solana Beach. Depending on current or previous diagnoses and your medical history, you may also receive additional screenings. Your eye exam is always tailored to your unique needs at Total Vision Solana Beach.
Technological Breakthroughs
Quicker diagnosis leads to better treatment.
You may already know that early diagnosis can lead to better outcomes when it comes to many eye conditions and eye diseases. But how can that early diagnosis be assured? As part of the Total Vision eye care network, Total Vision Solana Beach is committed not only to providing compassionate care you can rely upon, we are also conscientious about technological innovation.
From our use of the Izon Aberrometer to determine an exceedingly precise prescription to computerized visual field tests, from Optomap and Cirrus High-Definition retinal exams to computerized corneal topography for contact lens fittings, you can always expect to receive the most up-to-date care at Total Vision.
Make Your Appointment
Take charge of your ocular health with a visit to Total Vision Solana Beach. Your compassionate, capable eye doctor is here to help you enjoy lasting clear vision, comfort, and health. Join us at our convenient Solana Beach location so that we may attend to all your eye health needs.