Optometry in Rancho Santa Margarita
About Rancho Santa Margarita Optometry
A Total Vision Provider
A part of the Total Vision eye care network, Rancho Santa Margarita Optometry has one overarching goal — helping you maintain optimal eyesight and ocular health for a lifetime. Equipped with cutting-edge technologies, we provide the most advanced diagnostic and treatment techniques for all your eyesight and vision-related problems. Rancho Santa Margarita Optometry is your lifelong partner in eye health.
View Services
Eye Exams
Glasses
Contact Lenses
LASIK Consultation
Vision Problems
Eye Care
Unique Diagnostic Solutions
As part of the Total Vision eye care network, your optometrists in Rancho Santa Margarita leverage years of experience and cutting-edge technological advancements to provide the best eye care solutions available. Our optometrists and eye care staff stay abreast of the latest developments in the field of eye care to distinguish themselves from all other eye doctors in the region.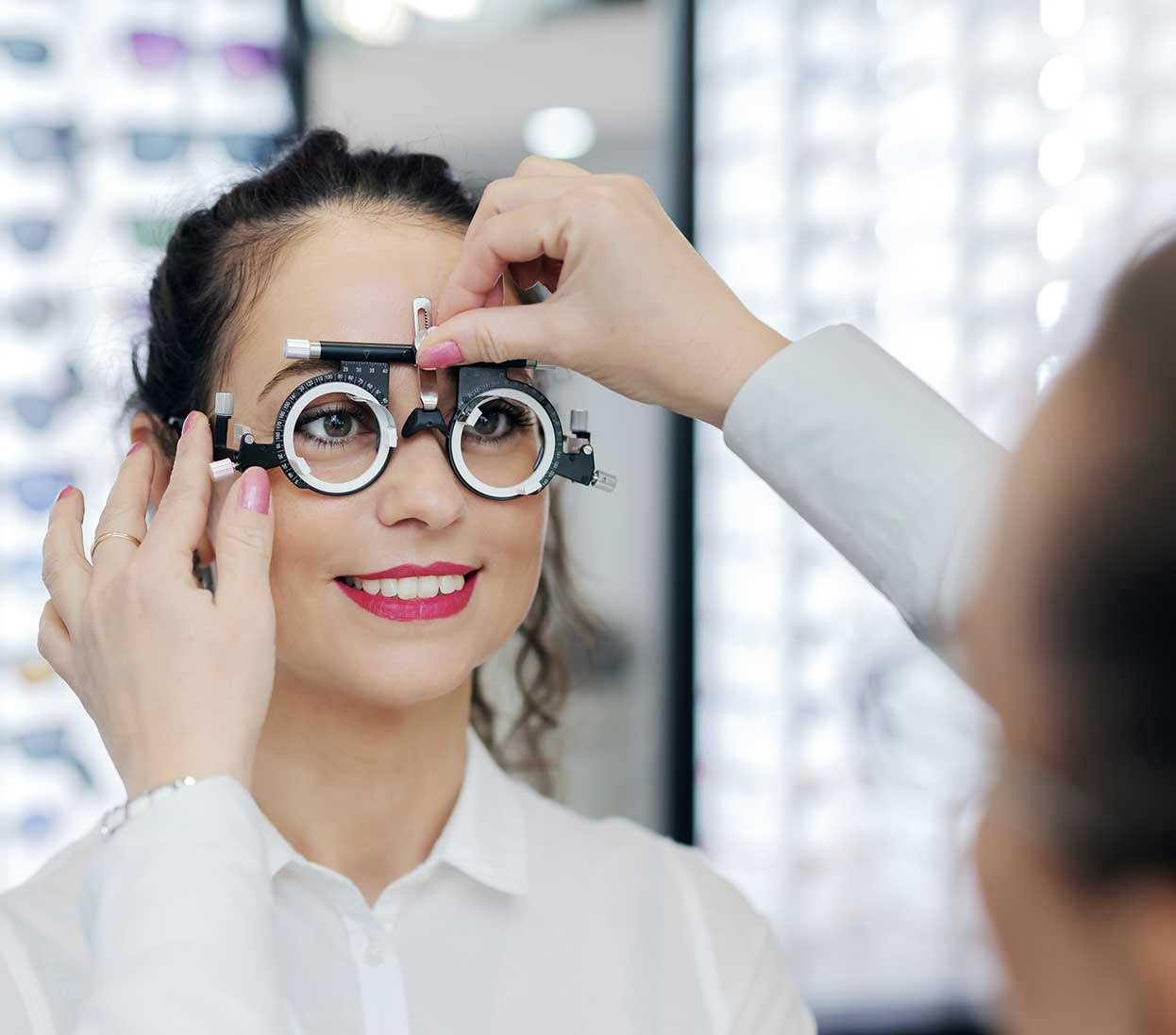 Regular Eye Care to Protect Your Vision
Your Rancho Santa Margarita optometrists attend to your eye health with regular eye exams, prescription updates, and the diagnosis and treatment of vision problems with minimally invasive solutions or laser surgery. Together, we help you and your family maintain optimal eye health for your entire life.

I cannot say enough, how great RSM Optometry is!! I needed to be seen in an emergency and they made a spot for me. Their staff is amazing.
- Dan F., Patient
I moved out of the state and still fly back to California because I know I could not find a better or equally as good eye doctor anywhere else.
- Jessica M., Patient
Our whole family are big fans of Dr. Smith and wonderful and talented team at Rancho Santa Margarita Optometry.
- John V., Patient
Our family has been going to this Optometry office for years. Highly recommend the doctors and staff here. Excellent selection of frames.
- Ruth G., Patient
For more than 20 years I have seen Dr. Steven Smith and his staff for my eye care. They have been very professional and friendly.
- Maria L., Patient
If you'd like to find a caring and thorough Optometrist this would be the place to look. We've been patients for 17 years!
- J., Patient
The entire experience was so refreshing. I will be bringing my entire family to Dr. Smith! One and done as they say!
- Deborah R., Patient
Take Charge of Your Vision in Rancho Santa Margarita
We look forward to seeing you at Rancho Santa Margarita Optometry. Please join us in our state-of-the-art and highly-accessible office to learn more about what we can do for you. Take charge of your vision with Rancho Santa Margarita Optometry today.