Optique Del Mar
Exemplary Eye Care From Professionals Who Care
ABOUT
Optique Del Mar
A Total Vision Provider
Not all optometrists are cut from the same cloth. From annual eye exams to fashion forward frames, from fast and reliable diagnosis to cutting edge treatments, Optique Del Mar is the exemplary eye care center for the discerning Del Mar patient. For comprehensive eye care for the entire family, rely on Optique Del Mar.
View Services
Eye Exams
Glasses
Contact Lenses
Lasik Consultation
Vision Problems
Eye Care
Raising the Standard
What Makes Us Different?
Delivering exceptional, effective eye care and a compassionate, friendly patient experience are the twin goals of your Optique Del Mar optometrist and our entire team. With strong attention to advances in the field of optometry, your eye doctor applies their wealth of experience to preserving your vision and eye health for life.
Come in today for superior eye care in the heart of Del Mar.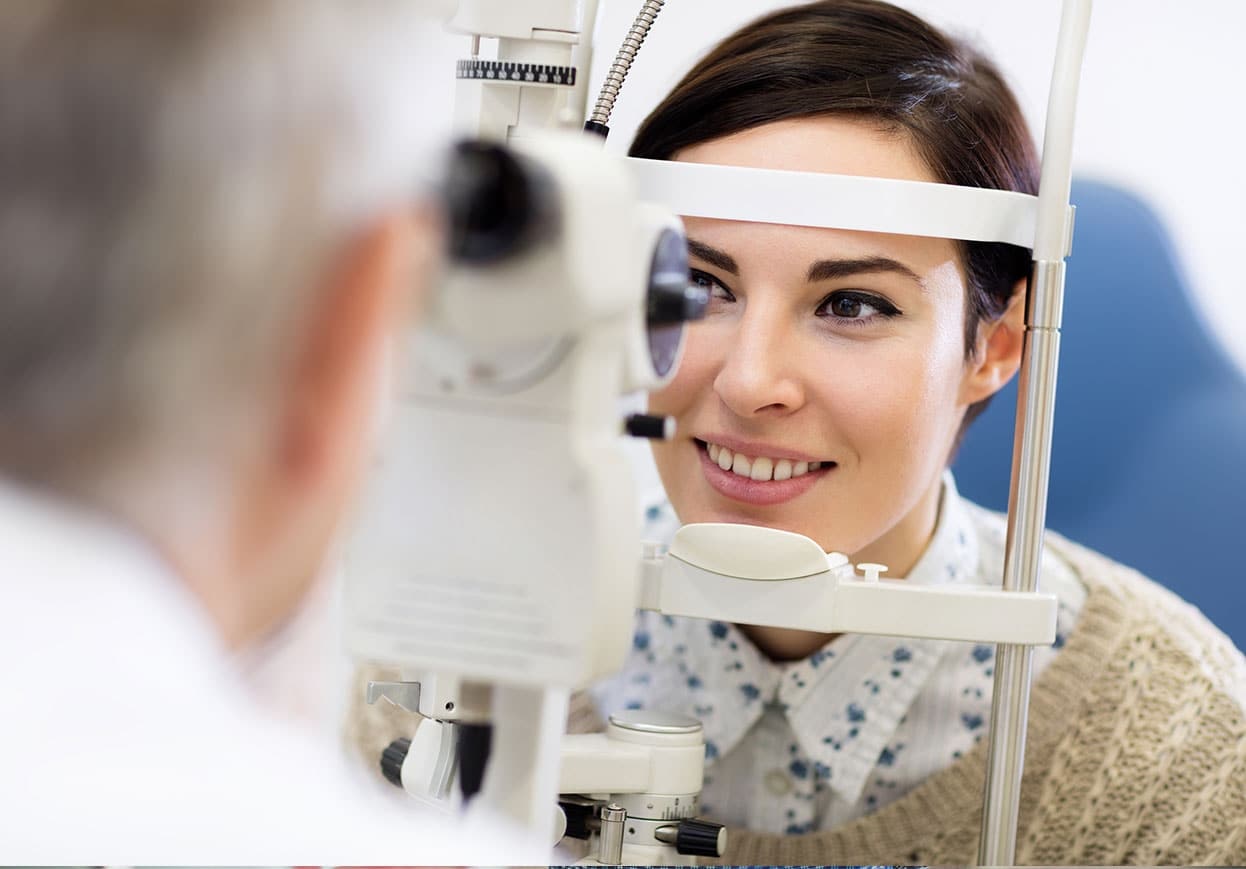 Putting Your Needs First
Enhancing your vision and eye health every day.
Optique Del Mar is proud to be part of the Total Vision eye care network, delivering reliable vision and eye care for the entire family across California. The personal attention, optometric expertise, and availability of cutting-edge treatments you expect and deserve are all readily available at Optique Del Mar.

I have been a regular customer of Optique Del Mar for several years. They greet you with a warm smile and are very professional. They also have a great selectio...
- Tom L., Patient
Yes! I wanted something close to home. Optique is across the street from my house and I am thrilled that I found them! The staff is incredibly helpful and knowl...
- Marla H., Patient
I found this place because it was the closest to my office that took my insurance. I am so glad that I ended up here, my experience has been nothing short of wo...
- Laura O., Patient
I have worn glasses since I was ten, and needed them several years before that. I have seen a lot of optometrists over the years, and have unfortunately seen se...
- Amanda H., Patient
Very nice place, well organized with a good variety of frames to choose from. The staff was very attentive, they helped me to schedule an appointment for the da...
- David C., Patient
Great service. Great staff. Great selection. I like that the doctor does all the tests and you are not passed off to an assistant. They are very helpful on find...
- Lois S., Patient
Dr. Ambrose is great. Quick, witty, and friendly. All the front desk girls are great too! This is my 2nd year coming in and I will definitely be back. I was in ...
- Arielle I., Patient
A Team You Can Trust in Del Mar
Your eye doctor should be working hard to maintain your eye health and protect your sight, and that's exactly what our entire team does every day at Optique Del Mar. Visit our conveniently located office to see and feel the difference our care and expertise can make.