Ladera Ranch Optometry is the ideal one-stop-shop for all your eye care and vision needs. As part of the Total Vision network of optometric clinics, Ladera Ranch Optometry provides the latest designer glasses from some of the biggest names in the industry. We provide a wide range of options for the frames, lens styles, and lens treatments, combining functionality with aesthetics. When it comes to finding the right pair of glasses, we have what you need. We aim to make you love wearing glasses every day.
Designer Glasses
At Ladera Ranch Optometry, we aim to deliver glasses that fuse style with functionality and durability. To that end, we stock a wide selection of glasses and sunglasses from some of the most reputable American and European designer brands. Whether you want eyewear for purely functional purposes or sunglasses for a fun day at the beach or something in between, we've got a selection that meets your every eyewear needs.
We also help you choose eyewear for different occasions. Most of us change our outfits depending on the occasion — we wear different clothes at home, at the beach, at evening cocktail events, and at work. Ladera Ranch Optometry helps you select an eyewear collection that's similarly versatile, capable of accompanying you through every facet of your life. Our ultimate goal is to make sure your eyewear represents your personality and individuality.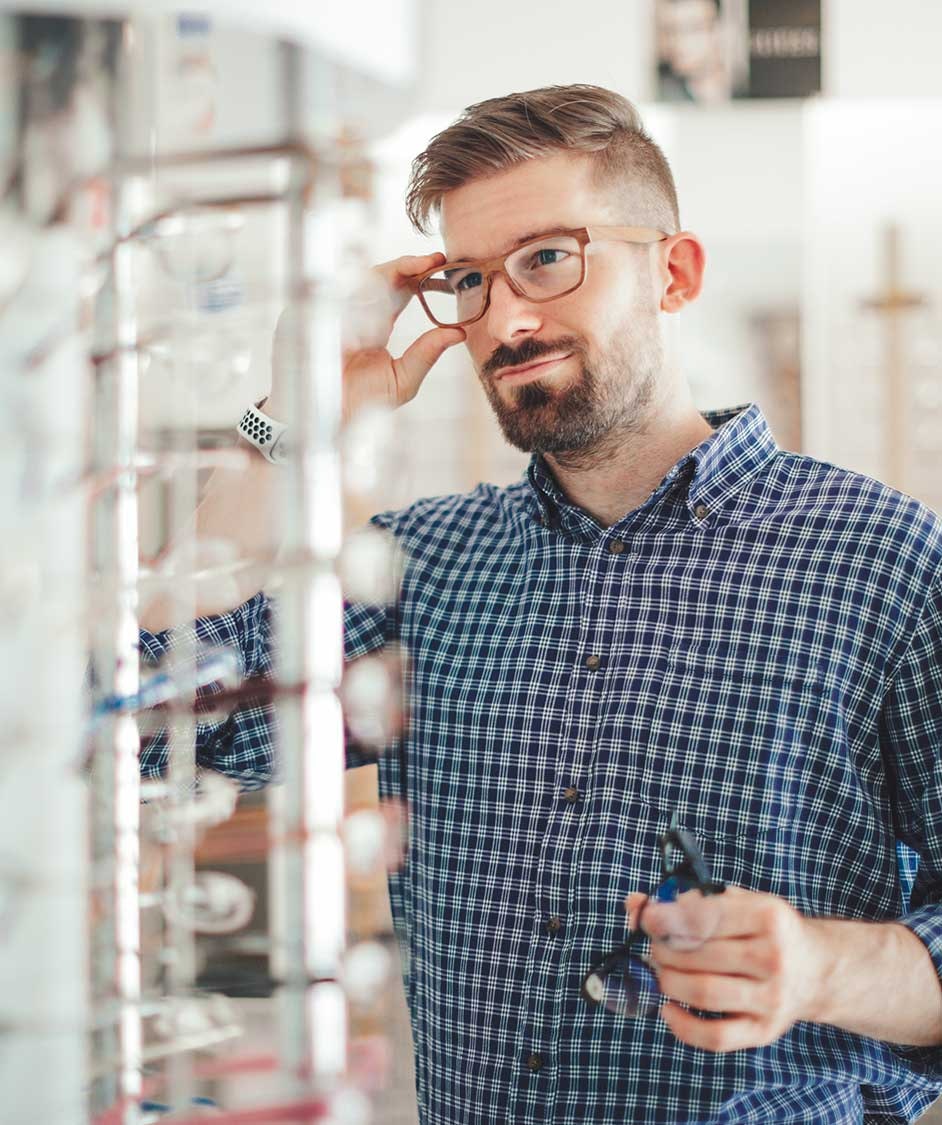 Personally-Curated Selections
At Ladera Ranch Optometry, our trained and exceptional opticians help you choose the right pair of glasses for your specific needs. Once your prescription is prepared, they discuss your aesthetic sensibilities, personality, lifestyle, and preferences. Following the discussion, they curate a selection of eyewear that doesn't just meet all your requirements and personality but also takes into account your face shape and hairstyle. Our opticians help you find the right pair of glasses to make you look and feel confident.
Lens Types and Treatments
Just as there's a wide range of frames to choose from, there's also a wide range of lens types and lens treatments. When choosing lens types and treatments, you must consider your vision problems, prescriptions, and lifestyle. To assist you in finding the perfect lenses for your glasses, opticians will examine your prescriptions, discuss your expectations, and help you make the right lens treatment decisions.
We stock a wide range of lenses, including high index, progressive addition, polarized lenses, anti-reflective coatings, multifocal, Transitions®, polycarbonate, and progressive lens designs. Our opticians and optometrists explain the specific benefits, drawbacks, features, and utilities of all the lens styles and treatments to help you make an informed and educated decision.
The Perfect Fit
Our opticians are trained at achieving the perfect fit. Once you've selected a pair of glasses and lenses, they'll adjust the frame to make sure you have the perfect fit. Our glasses are customized according to your specific facial anatomy to ensure there's no slipping, sliding, or pinching. You can also stop by our Ladera Ranch offices for tuneups whenever you want.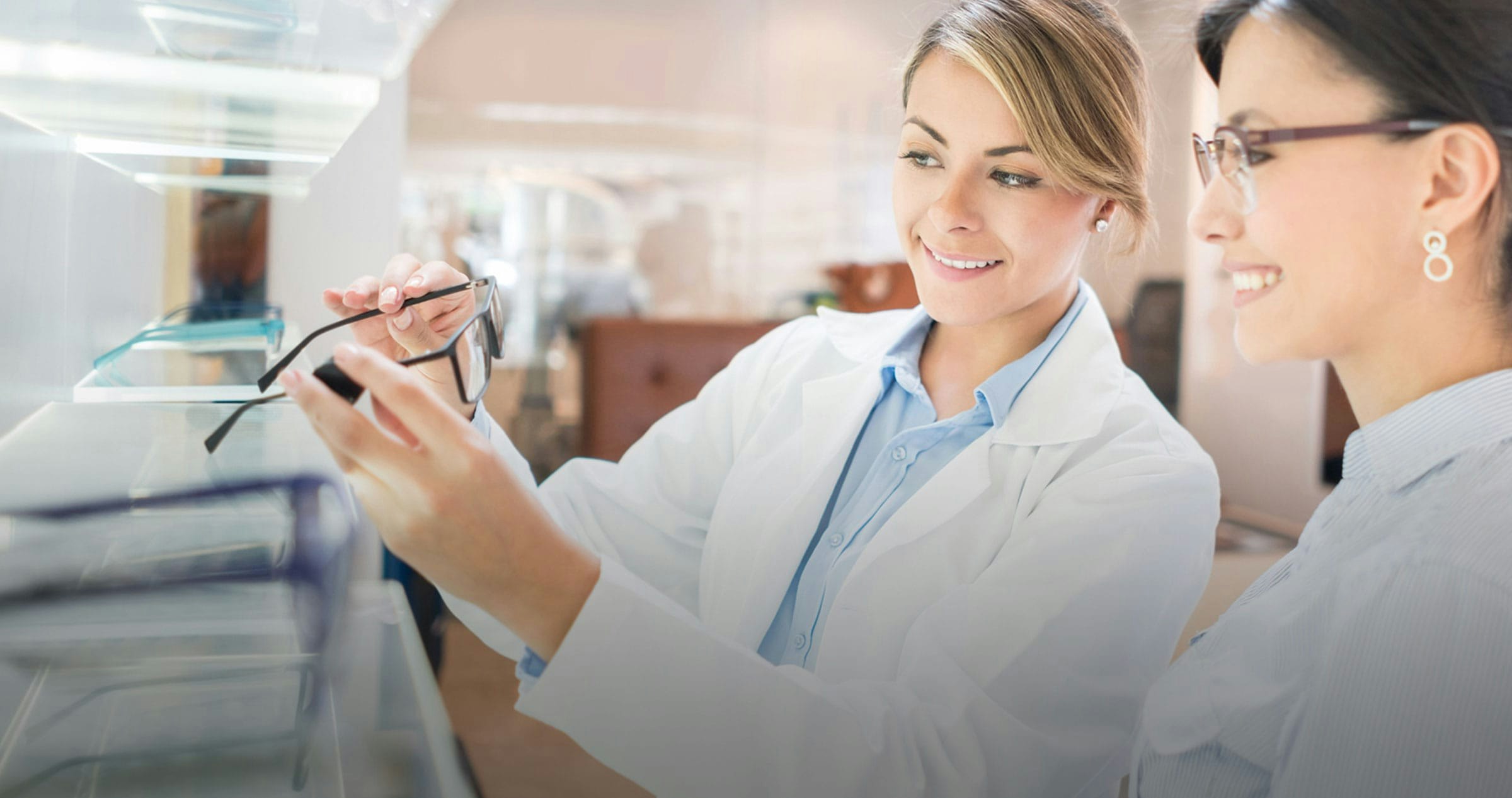 Get Your Designer Glasses in Ladera Ranch Today
At Ladera Ranch Optometry, we administer a wide range of comprehensive eye exams and vision tests to determine your prescription. Once you have your prescription, our trained opticians help you choose the ideal pair of glasses and lens treatments for your specific needs. Basically, we're a one-stop destination for all your eyewear needs. Get a curated selection of eyewear to match your style and personality in Ladera Ranch today.