Optometry in Carmel Valley
Delivered by Trusted Professionals
ABOUT
Total Vision Care
A Total Vision Provider
At Total Vision, we believe that cultivating strong doctor-patient relationships goes a long way toward protecting your vision and eye health. By working together, calling upon our optometrists' experience, and providing the most cutting-edge diagnostic technology, we can consistently provide the exemplary eye care you and your family deserve.
View Services
Eye Exams
Glasses
Contact Lenses
Lasik Consultation
Vision Problems
Eye Care
Putting Your
Eye Health First
What makes a Total Vision expert?
Choosing the right eye doctor can make an enormous difference in your eye health throughout your life. With the technology and expertise to diagnose, treat, and manage the eye health of your entire family from childhood through adulthood and old age, Total Vision is a foremost choice for all your vision care needs.
Experience the best optometry in Carmel Valley.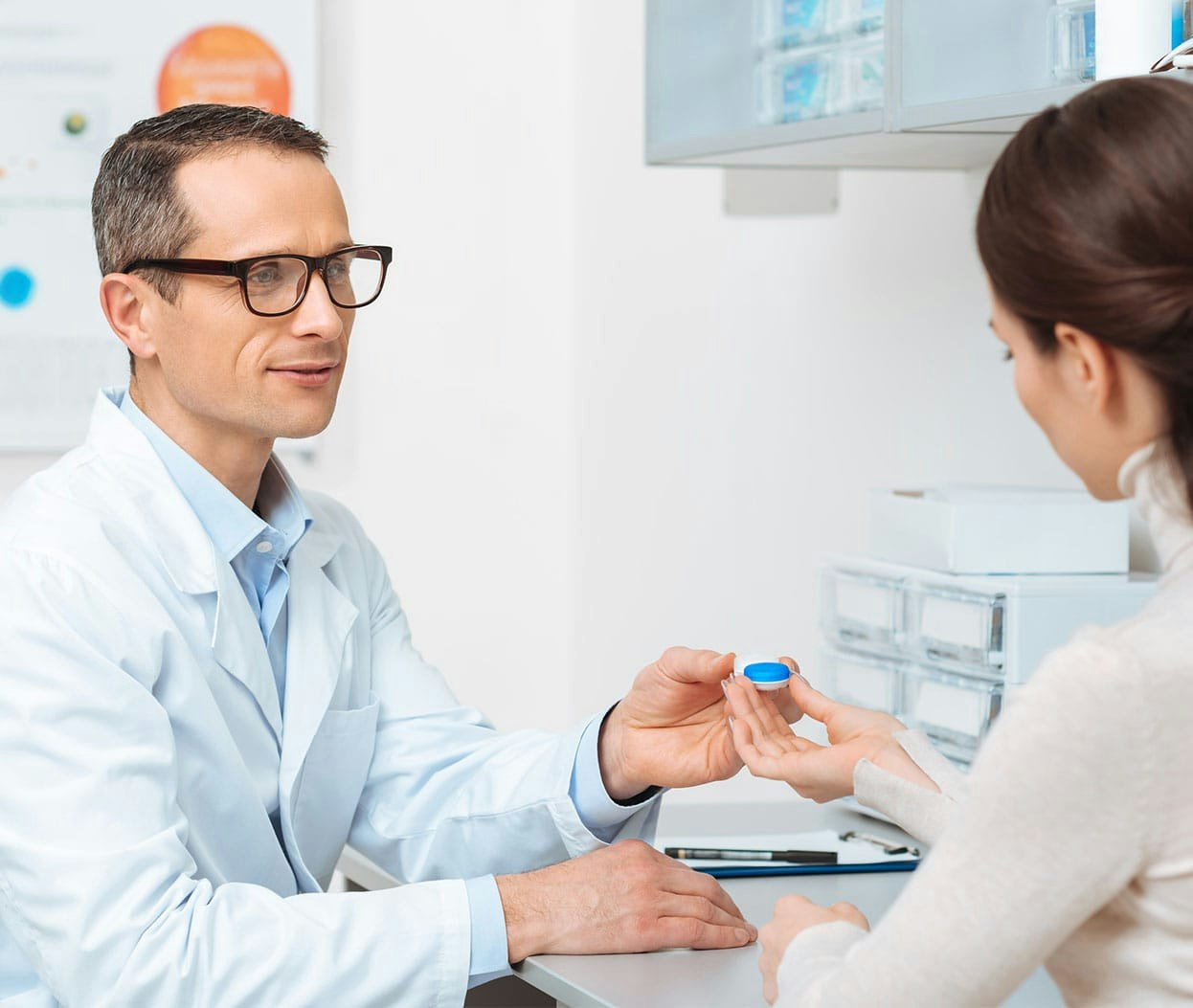 We're Here For You
Protect and preserve your vision and eye health.
Total Vision in Carmel Valley is the convenient, trustworthy choice for maintaining your eye health and protecting your sight. For ongoing eye care, prescription updates, Lasik surgery consultation, eye disease prevention, and eye condition treatment, you need look no further than the renowned optometrists at Total Vision.

Friendly & professional staff. Booking is easy. The clinic was sparkly clean and Covid-19 safe. They took my temp before letting me in, masks are a must, couple...
- Danit K., Patient
Comprehensive eye exam, great service, and nice people!
- Sandra D., Patient
The staff were extremely helpful, friendly, and thorough. The doctor was so thoughtful and thorough in her approach to my daughter's eye exam. All of the staff ...
- Allison T., Patient
I have been a patient of Dr. Klein for 20 years. He is amazing. He is so enthusiastic and positive. He let me try a huge number of contact lenses until I found ...
- Eric O., Patient
Wonderful experience. They were very patient, professional, and kind. Very helpful in getting my insurance information - Highly recommend!
- Gina P., Patient
It's so great to find this place with such a comfortable atmosphere and a trusted eyecare professional near my home. I would absolutely recommend Dr. Limpiado a...
- Rachel C., Patient
We started going to Total Vision last year and have been so happy that we made the switch. The staff are professional, friendly, and very accommodating. The loc...
- Fiona O., Patient
Total Vision in Carmel Valley
Serving the San Diego area, the entire Total Vision team makes every visit pleasant and welcoming. We look forward to working with you to achieve your best possible eye health and vision outcomes. Get to know our optometrists and our team, and learn how we can help protect your vision throughout the years.